Results of National Shows 2019
National Shows 2019
The North Island National Dahlia Show
Held at the Feilding Civic Centre ,Aorangi Street, Feilding
Saturday and Sunday 9th and 10th February 2019 
The Show is open from 11 am - 5 pm on Saturday
10 - 4 pm on Sunday
There will be displays and sales of Dahlias,Roses and Begonias.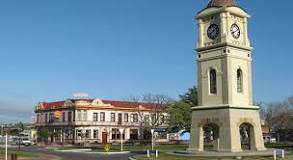 Feilding is a town in the Manawatu District of the North Island of New Zealand. It is located on State Highway 54, 20 kilometres north of Palmerston North. The town is the seat of the Manawatu District Council. Feilding has won the annual New Zealand's Most Beautiful Town award 16 times.
Not only is Fielding holding the National Dahlia Show but also The N.Z.Grand Prix Manfield Autocourse Most motels are booked out in Fielding and the surrounding areas however accommodation is still available at:
Fielding Holiday Park, (cabins and bunk rooms are still available).
66 Arnott Street,Fielding 06 323 5623
The Cheltenham Hotel, 1469 KImbolton Road,Fielding 06 3289888 (This is also the venue for the dinner)
The Fielding Hotel, 06 323 4134
There are also a number of bread and breakfast places available
Contact D Rodgers, 19 Pirinoa Street,Fielding
phone 06 323 7630
email dwrodgers@xtra.co.nz
The South Island National Dahlia Show
Hosted by the Gore Garden Club,
Held in Gore, 16th /17th February 2019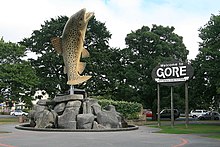 The town of Gore is 64 kilometres northeast of Invercargill and 70 km west of Balclutha – Dunedin and Invercargill are the nearest cities. The Gore District has a resident population of 12,450 (June 2017).[1] The urban area estimated resident population at the June 2017 was 9,860, the second largest in Southland.[1] Gore is a service town for the surrounding farm communities. It is divided by the Mataura River into Gore and East Gore, the majority of the town being situated on the western banks of the river. The Main South Line railway from Dunedin to Invercargill runs through the town, though passenger services ceased in 2003.
As Mexico is the home of Dahlias ,you are invited to a "Mexican Fiesta", hosted by the Gore Garden Club At the Gore Town and Country Club, 4 Bury Street,Gore
This will be a huge show combining the Gore Harvest Festival and the South Island Dahlia Show
Lynda Hallinan will be the guest speaker on Saturday 11 am and 8.30pm and Sunday 1pm ($5 Entry)
The Gore Harvest show includes a children's section,flowers,bonsai,hanging baskets,photography,baking and preserves,handcrafts,pot plants, Floral design,raffles and sales table.
The South Island National Show will have over 600 vases of dahlias,photography,floral art.
Contact Noreen email: allan.thomas@puresouth.co.nz
phone: 03 208 8191